Get your free AML demo course today!
Get your free AML demo course today!
Anti-Money Laundering Online Training Course
Our industry-leading online compliance courses are all written by our senior consultants meaning they are accurate, detailed, as well as straightforward enough to be delivered to all members of your staff to help them connect the dots.
All courses are CPD-Certified
Fully automated and interactive
Cost-effective and scalable
Course takes just 60 mins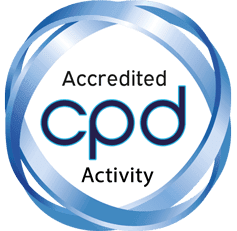 Complete the form to get our Free AML Demo Course
Why RQC Group for your AML training?
RQC Group is an established financial compliance consultancy with offices in London and New York, specialising in FCA, SEC and CFTC/NFA Compliance Consulting and Regulatory Hosting, servicing clients with AUM in excess of $580 billion.
Our industry-leading CPD-certified e-Learning courses have been created by our experienced senior consultants who are at the coalface of developments in the financial services industry, ensuring top quality, current and relevant content, delivered in an engaging and entertaining way. Over 4,700 financial services professionals have completed our e-Learning courses.
Senior compliance experts
Friendly & reliable Service
Learning Outcomes
On completion of this course, you will:
Understand what money laundering is and how to prevent it
Understand what terrorist financing is and how to prevent it
Understand the AML framework obligations of FCA-regulated investment firms
Understand customer due diligence and ongoing monitoring
Understand how to report suspicious behaviour
Understand your personal liability and the associated risks
Achieve 1 CPD point
This course can be used as both an induction course for new staff members, and a refresher course for existing staff members.
How it Works
Complete the form
For access to our Free AML Demo Course.
Connect with a member of our team
We will contact you to advise you and prepare a bespoke quote.
Onboard and Learn
We will assist you in onboarding your learners.
Click the below tiles for other popular courses we offer
Our Process Leads To Results
Diverse client base
RCQ Group advises a diverse base of clients, some of whom we have worked with for over ten years. Our happy clients are the biggest source of referrals, so it is important to us to provide a personal, high touch service to our clients.
Expert advice
We give our clients the confidence to fluently understand their regulatory obligations, empowering them to identify regulatory solutions that directly fit the needs of their business.
Solid reputation
Since RQC Group was founded in 2007, currently servicing clients with AUM in excess of $580 billion, we have built a solid reputation as having an in-depth understanding of regulatory requirements and industry best practice.