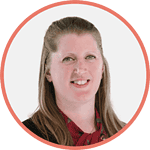 Written by Camilla Cater
Senior Director
If your firm is registered as an investment adviser with the SEC, you will have heard your compliance consultant say that it is not a matter of if your firm will be examined, but a matter of when.
In its 2023 Exam Priorities, the SEC confirmed that it had examined 15% of its registered investment adviser population during the 2022 financial year, in spite of the ever-growing numbers of new registrants. For offshore registrants, the physical limitations of COVID-19 have not appeared to slow the US regulator as they nimbly pivoted to further reliance on remote (e.g. desk-based) examinations.
As a result, for newly-registered investment advisers that have not yet been contacted by the SEC, we would particularly call your attention to the observations of the March 2023 Risk Alert: Observations from Examinations of Newly-Registered Advisers.
For a number of years, the Division of Examinations has made it a priority to examine newly-registered advisers soon after their SEC registration. We have seen a range of timelines, with some firms contacted within the first two years or even as early as the first six months – the important element being that as soon as that registration takes effect, the Firm is expected to be fully compliant with its new regulatory requirements.
How can an examination start?
The SEC will contact the Chief Compliance Officer to inform them of the commencement of an examination. Shortly after this the firm will be provided with an initial documentation request, which will typically ask for an array of documentation on:
business structure and investment activity;
client accounts;
organisational affiliations;
compliance policies & procedures, and
client disclosures.
The review will cover a fixed period and the SEC will provide the date by which they expect to receive all requested information. Firms should be aware that this can be as little as a week so it may be worth performing a "Spring Clean" to make this part of the process more streamlined!  Over the years, we have found that a mock audit is a great way to educate key staff on the SEC's expectations.
A key element of the examination will be to get to know the firm but also reconfirm what has already been made known to the regulator. The SEC will be examining the adviser's compliance with the Advisers Act and specifically, whether the adviser's representations and disclosures in SEC filings accurately represent their actual practice.
What can an initial document request ask for?
Going into more detail, the request may include any of the following:
General information on the adviser's business and operations – including the firm's ownership, control and affiliates; staff organization charts, detailing current and former employees (and the reason for their departure); current and former advisers; roles, responsibilities and locations; financial information; any pending or settled legal actions as well as the rationale for registration.
Demographic and other data concerning each advisory client account – information about advisory services provided (e.g. portfolio management, financial planning, bundled wrap fee arrangements); types of client accounts (individual, defined benefit retirement plan, registered fund or private fund); advisory authority to trade, with or without discretionary authority; advisory staff involved; assets under the firm's management; fees and expenses; third-party service providers, such as custodians, administrators and auditors; and finally, investment strategies. SEC staff will frequently require documents supporting the adviser's assertions.
Information about the adviser's compliance program, risk management practices and framework, and internal controls – including compliance policies and procedures, code of ethics quarterly and annual disclosures; compliance acknowledgments; and disclosure of outside business interests and other conflicts.
Information about regulatory compliance in specific areas, such as portfolio management and trading – to enable staff testing. This might include a record of advisory clients' securities holdings and transactions.
Marketing communications, addressed to new or existing clients – including disclosure documents, advertising, pamphlets, mailings, websites, blogs and social media posts.
In addition to the document request, the SEC will often look to interview key members of staff, typically starting with the Chief Compliance Officer but with the option to talk to any member of staff. These interviews may look to address the culture of compliance and "tone from the top" and can be essential in assessing the effectiveness of a firm's compliance program. In preparation for interviews with the SEC, we often find that an employee's understanding of their firm's policies and procedures can vary significantly depending on the employee's position and seniority.
What can we learn from the recent Risk Alert?
The SEC's observations from their recent review of newly-registered investment advisers identified issues in three main areas.
i. Weaknesses in compliance policies and procedures, where:
the policies and procedures did not cover risk areas relevant to the firm, such as portfolio management and charging of fees;
the adviser failed to include procedures to enforce named policies, such as asserting that advisers' policy was to pursue best execution, but lacking any process systematically to measure the quality of execution, over time, over clients' transactions;
the policies and procedures were not followed by advisers, for example because employees have been unaware of them, or because the policies were not relevant to their business and operations; and
the policies and procedures were not reviewed annually.
Common failings included:
template compliance manuals not tailored to an adviser's business and operations;
insufficient resources being allocated to regulatory compliance, for example a Chief Compliance Officer holding multiple unrelated responsibilities therefore diluting their focus on the compliance program;
conflicts of interest not being effectively identified, disclosed or mitigated, particularly in regard to an adviser's multiple roles and responsibilities;
outsourcing of certain business and compliance functions without appropriate or effective assessment of how these outsourced responsibilities were being performed or whether they were consistent with the advisers' compliance program and processes; and
questionable operational resilience, including inadequate business continuity plans or succession plans.
ii. Disclosure documents and filings
The SEC observed that the adviser's required disclosure documents typically contained omissions or inaccuracies, with material or annual Form ADV updates not made within prescribed timeframes, or at all.
Examples of disclosure inaccuracies and omissions related to:
fees and compensation;
business, or operations (including affiliates, relationships, number of clients, assets under management);
client services offered, such as investment strategy, use of models, aggregate trading and account reviews;
disciplinary information;
websites and social media accounts; and
conflicts of interest.
iii. Marketing
The SEC also observed that marketing materials contained inaccurate or misleading information, sometimes in relation to advisers' professional experience or qualifications, third-party rankings or performance. In some cases, advisers were unable to provide evidence to substantiate certain factual claims.
Alongside these observations, it should be noted that previous Risk Alerts contain common examination observations which apply not just to the newly-registered, but to registered investment advisers and registered investment advisers of private funds more generally.
What's the takeaway?
The SEC will continue to focus on examinations of newly-registered advisers to encourage early engagement with advisers and to assist firms with their compliance programs. Similarly, the SEC will continue to examine existing registered investment advisers, and those advising private funds.
All registered investment advisers are encouraged to review their compliance policies and procedures, marketing, and disclosures, especially with regard to the issues raised above.
An SEC examination should not be something to dread as it does provide much needed interaction between advisers and the SEC. However, there is a very real need to be as prepared! Mock audits allow the firm to assess their compliance program against the SEC's expectations, educate staff who may not be as familiar with the firm's policies and procedures and identify areas for improvement in advance of the actual examination.
Click below to enquire about how our experienced consultants can perform an SEC Mock Audit to adequately prepare your firm for an SEC Examination:
Click for more on our SEC Compliance services.