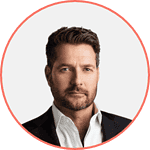 Written by Robert Quinn
Founder and CEO
Institutional investment managers who file a Form 13f with the SEC will need to collate its proxy voting record to disclose how they voted on executive compensation, or so-called "say-on-pay" matter. The SEC will not require 13f filers to begin filing the new Form N-PX to disclose such data until August 31, 2024, but the filing will cover votes cast after June 30, 2023.
The Form 13f is a quarterly report filed by institutional investment managers who have discretion over $100 million or more of U.S. – listed securities. The SEC publishes a quarterly list of Section 13f securities.
While registered investment advisers will already have to keep records of their proxy voting pursuant to Rule 206(4)-6 of the Investment Advisers Act of 1940, as amended, the Form N-PX will be a new filing obligation via EDGAR.
Managers who are not registered investment advisers will need to consider implementing policies and procedures to cover the key elements of Form N-PX, which include:
Votes to be disclosed — All "say-on-pay" votes, including: 1) periodic votes on the approval of executive compensation, 2) votes on the frequency of such say-on-pay votes, and 3) votes to approve "golden parachute" compensation in connection with mergers and acquisitions. These proxy votes are limited to those subject to the requirements of rule 14a-4 under the Securities Exchange Act of 1934, (i.e., an SEC proxy card is available for the matter).
Investment managers covered. Any institutional investment manager that (1) has the power to vote, or direct the voting of, a security; and (2) "exercises" this power to influence a voting decision for the security.
No exceptions. The rules do not contain a de minimis exception for smaller holdings or an exception for managers that do not vote proxies as a matter of policy.