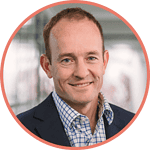 Mark Buckley-Jones
Director
In a time of notably increased rule-making and examination activity by the SEC, two recent enforcements illustrate the value of investing in reputable compliance support.
The SEC recently charged a private equity firm for inadequate disclosure of fees paid to an affiliate, and five advisory firms have been charged in separate actions for custody rule violations.
Fee and Expense Disclosures
In the first case, the SEC charged private equity firm Prime Group Holdings LLC ("Prime Group") for failing to adequately disclose millions of dollars of real estate brokerage fees that were paid to a real estate brokerage firm owned by its CEO.
The SEC's order alleges that Prime Group launched an investment fund to purchase self-storage real estate properties, with the fund relying on deal teams made up of Prime Group's employees and independent contractors to find and acquire properties.  The deal teams' expenses and compensation, as well as other costs of Prime Group's operations, were paid, in part, from a brokerage fee paid by the fund. The fund paid such brokerage fees, nearly $18 million in total, to a real estate brokerage firm that was wholly owned by Prime Group's CEO.
Prime Group failed to adequately disclose that an affiliate would be receiving these brokerage fees, and as a results the SEC's order found that Prime Group made misleading statements concerning fees and conflicts of interest in the fund's offering documents and due diligence questionnaires.
Without admitting or denying the SEC's findings, Prime Group agreed to pay a $6.5 million civil penalty and more than $14 million in disgorgement and prejudgment interest to settle the charges.
Custody Rule violations
The SEC also announced charges against five registered investment advisers for failing to comply with requirements of the Custody Rule related to the safekeeping of client assets.
The SEC's orders allege that the five firms failed to have audits performed and to deliver audited financial statements to investors in a timely manner, and/or to ensure that a qualified custodian maintained the client assets. Two of the firms further failed to promptly file amended Form ADV's to reflect that they had received audited financial statements, and one of the firms did not properly describe the status of its financial statement audits for multiple years when updating its Form ADV.
This is the second set of enforcements that the SEC has brought as part of a targeted sweep concerning violations of the Custody Rule and Form ADV requirements by private fund advisers after charging nine advisory firms in September 2022.
Without admitting or denying the findings, the firms agreed to be censured, to cease and desist from violating the respective charged provisions, and to pay civil penalties ranging from $50,000 to $225,000 for a total of more than $500,000.
Be prepared!
In a recently published Risk Alert, the SEC provided additional transparency regarding its risk-based approach for both selecting registered investment advisers to examine, and for determining the scope of risk areas to examine.
The likelihood of coming under an SEC investigation continues to increase year on year as the SEC improves its efficiencies.  It is essential to be prepared, and there is enormous value in having reputable compliance experts consult to your firm to avoid operational (and often administrative) errors that could potentially lead to enforcement action.
A routine SEC examination is not something to be feared, but the best form of defence remains offense.