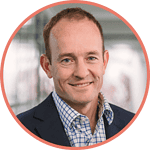 Written by Mark Buckley-Jones
Director
The SEC's Division of Examinations (the "Division") announced its 2024 examination priorities while highlighting that during 2023, it issued nine risk alerts on various examination topics.
The Division publishes its examination priorities annually to provide transparency into its risk-based approach, including the areas it believes present potential risks to investors.
The following areas, among others, were highlighted by the Division:
The Division will continue to focus on investment advisers' duty of care and loyalty. The processes for determining investment advice, conflicts of interest on economic incentives and adequate disclosures will be a focus, and complex, high cost and illiquid, or unusual products will face increased scrutiny.
Compliance programs' policies and procedures will be emphasized, focusing on the marketing practices under the Marketing Rule, including substantiating processes and making accurate disclosures on Form ADV.
Examinations will examine compensation arrangements, particularly an adviser's fiduciary obligation to clients concerning compensation agreements, client payments, the advisers' attempts to maximize value, and breakpoint calculation procedures.
Other focus areas pertain to valuation assessments on hard to value assets, safeguarding non-public information and the adequacy or accuracy of disclosure assessments.
Advisers to private funds
Advisers to private funds remain a significant portion of the registered investment adviser population, and the Division will continue to focus on:
Portfolio management risks where there is exposure to market volatility and high interest rates;
Adherence to the contractual obligations of limited partnership advisory boards and similar structures;
Accurate allocation of private fund fees and expenses, including adequate disclosures;
Investment due diligence performed in the context of consistency with a private fund's policies, procedures and disclosures; and
Reporting on Form PF, Form ADV, timely audits by qualified auditors, and conflicts and controls related to affiliated service providers.
The Division will continue to prioritize examinations of registered investment companies, including mutual funds and ETFs, due to their importance to retail investors.
Examinations will continue to focus on fees and expenses, paying particular attention to:
Charging of different advisory fees to different share classes of the same fund;
Identical strategies offered by the same adviser through different distribution channels but charging differing fee structures; and
High advisory fees relative to peers, especially if performance is weaker.
Close attention will be paid to derivatives risk management assessments to ensure companies have adopted and implemented written policies and procedures to prevent violations of the SEC's funds derivative rule.
Risk Areas Impacting Various Market Participants
The Division sees operational disruption risks are elevated due to cybersecurity concerns, weather related events, and geopolitical concerns. As a result, firms should have policies and procedures to address these concerns. Examinations will focus on third party services.
The 2024 guidelines are not exhaustive, and the scope of any specific examination considers the entity's history, operations, services, products offered, and any other risk factors.
RQC Group View: As per our recent article entitled 'Investment Advisers: Assessing Risks, Scoping Examinations and Requesting Documents', if you are a registered investment adviser who has not yet received "the call" from the Division, you will be justified in wondering how close you are to the top of that list and would be well-advised to review these 2024 guidelines regarding compliance with their most recent priorities.
Click for more on our SEC Compliance services.