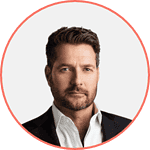 Written by Robert Quinn
Founder & CEO
The SEC has proposed new rules which would require short selling activity over a certain threshold to be reported through EDGAR, in a move that would see the United States move closer the FCA and European disclosure regimes. Form SHO would report in confidence to the SEC within 14 calendar days after the end of each month certain short selling activity, which the SEC would then publish anonymous aggregated information.
The proposal would require all institutional investment managers, entities trading for their own account and all persons with investment discretion over accounts of others to report if they meet certain thresholds. The thresholds would be determined monthly on an individual security basis:
For U.S. – listed equity securities, either:

A gross short position with a value of $10 million or more at the close of any settlement date during the calendar month; or
A monthly average gross short position (determined by looking to the gross short position as of the close of each settlement date during the calendar month) equal to 2.5% or more of the shares outstanding.

For equity securities of other issuers, a gross short position of $500,000 or more at the close of any settlement date during the calendar month.
Short positions established through derivatives would not count toward those thresholds and short positions in ETFs would not need to include positions in the ETF portfolios.
The new rules proposed in February 2022 come in a month where the SEC has made an unprecedented amount of individual proposals to a number of rules including cybersecurity, disclosures for private fund advisers, changes to Section 13 reporting and reporting on security-based swaps.
Click for more on our SEC Compliance services.