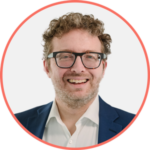 Written by Matt Raver
Managing Director
On 30 March 2023, the Bank of England and HM Treasury published separate 'call for evidence' documents on the Senior Managers and Certification Regime ("SMCR").
SMCR took effect in 2016 in response to perceived flaws in the previous 'Approved Persons' regime that came to light during the 2008 financial crisis and subsequent conduct scandals. In December 2022, as part of the Edinburgh Reforms, the UK government announced that there would be a review of SMCR.
The review is being conducted by the Financial Conduct Authority and the Prudential Regulation Authority, looking at the effectiveness, scope and proportionality of the regulatory regime. This forms the basis of the Bank of England's Discussion Paper DP1/23. Separately, HM Treasury published a Call for Evidence to look at the legislative aspects of the regime.
The Bank of England's Discussion Paper requests feedback from stakeholders on a number of aspects of SMCR, focussing on practical considerations:
Effectiveness of the regime, including the proportionality of its application;
Fitness and propriety;
Enforcement, and holding individuals to account;
Effective decision making;
Improving the process for approving senior managers;
Workability of processes on criminal records checks, obtaining regulatory references and the '12-week rule';
Appropriateness of the set of Senior Management Functions and Prescribed Responsibilities;
Effectiveness of the Certification Regime, and Conduct Rules; and
Appropriateness of the Directory of Certified and Assessed Persons.
HM Treasury's Call for Evidence dovetails with the Bank of England's Discussion Paper insofar as both contemplate the overall effectiveness of SMCR, benchmarked against its core objectives. In addition, it focuses on the impact of SMCR on the UK's international competitiveness, reflecting that not all jurisdictions have a similar framework. Pertinently, the Call for Evidence asks whether any specific areas of SMCR are perceived as a deterrent to firms or individuals locating in the UK.
Responses are requested by 1 June 2023.
RQC Group's View:
Whilst SMCR has been around for 7 years, for investment firms it still feels like a relatively new requirement, having been introduced in December 2019.
PRA authorised firms, including banks and insurance companies, have been subject to SMCR for the longest and are also subject to the most stringent requirements. Other regulated firms, which include a varied population – large asset managers and brokerage firms on one hand and car dealerships and furniture outlets offering consumer credit on the other – are subject to fewer requirements, applied on a proportionate basis.
It is clear that the UK government wants to improve the competitiveness of a financial services industry that has taken a post-Brexit hit. SMCR is an interesting case since it is a UK-centric initiative, with no equivalent in jurisdictions such as the EU and the U.S. There is no conscious uncoupling from EU legislation, as is the case when considering reforms to the likes of MIFID and AIFMD.
At the forefront of minds is likely to be whether a talented banking executive would choose the UK, with its remuneration code and strict vetting regime for senior managers, over another country (notwithstanding the excitement of living and working in London!) Our hope is that the Bank of England and HM Treasury review processes do not focus solely on such matters, but also pay due attention to the appropriateness and effectiveness of SMCR at all levels.
In our view, for 'solo regulated' investment firms falling into the 'core' or 'enhanced' categories, SMCR works fairly well. Reducing the number of regulatory approval events (which previously included the 'customer function' as well as senior managers) was a welcome move. Creating a code of conduct for all industry practitioners brings the FCA up to the standards employed by other industries such as barristers and social care.
There are some logistical bugbears. The online application process for senior managers is somewhat clunky, and the processes for obtaining criminal record checks, regulatory references and fitness and propriety vetting favour larger firms with greater resource and access to external vetting service providers.
The Statement of Responsibilities, which sets out a senior manager's key accountabilities, could also be revised, for example there is too much emphasis on the mandatory 'Prescribed Responsibilities' over the other stated responsibilities which a firm might consider to be at least as important. Coupled with this, the parameters of individual responsibility versus collective responsibility are not as clear as they could be.
Whatever the outcome of the reviews, it seems that whilst there will be some tinkering around the edges, SMCR is here to stay.
Please click below if you would like to find out about our CPD-certified online SMCR training courses.
Click here to subscribe to our emailers, to keep up to date with the latest industry insights sent directly to your inbox.