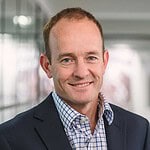 Written by Mark Buckley-Jone
Director
The Securities and Exchange Commission ("SEC") hosted their National Compliance Outreach Program on November 15, 2022 and for registered investment advisers of private funds, the message was very clear – "most issues boil down to a disconnect between disclosures and actual practice."
Fund disclosures evolve over time, and while improvements are a positive outcome, firms are reminded that often disclosures in old fund documents do not match current practice.
The SEC highlighted that their primary focus during examinations continues to be conflicts of interests. In assessment, the regulator looks at conflicts through different lenses:
Actual practices in the firm;
Disclosures to fund investors, looking at both fund documents and communication to investors; and
Firm policies and procedures to identify, address and mitigate conflicts
Conflicts can be transaction specific, such as adviser-led secondaries and stapled transactions. The SEC scrutinizes these transactions to determine how these assets were valued both before and after the transaction and communications to both the seller and buyer.
Conflicts can also be structural where side by side management issues are present when an adviser has different types of clients. These include:
Allocation of opportunities;
Cross trades;
Valuation;
High leverage or concentration;
Liquidity mismatch between investor profile and the fund;
Funds which put up gates or suspension of redemptions;
Affiliated transactions; and
Undisclosed or inadequate disclosure of these conflicts
In the private equity space, fees and expenses remain a concern and the SEC has identified a number of issues in this area. Valuation of assets should be a documented process demonstrating how the firm drew their conclusions. Additionally, firms should exercise caution when calculating management fees in the post commitment period as well as the use of affiliates and the reimbursement of expenses.
These issues continue to be prioritized by the SEC in their supervision by examination. Firms are selected for examinations on a risk basis and fall into three categories:
Internal SEC initiatives and thematic reviews focused on higher risk issues;
The broader national and international examination plans; and
"TCRs" – examinations where the SEC has received a tip, complaint or referral.
Enforcement Results for Fiscal Year 2022
On November 16, 2022, the SEC published its enforcement results showing that the regulator filed 760 total enforcement actions in fiscal year 2022, a 9% increase over 2021.
Enforcements actions included charges against nine registered private fund advisers for failing to comply with the Custody Rule or updating their Form ADV to accurately reflect the status of their private fund clients' financial statements.
Reinforcing the highlighted concerns regarding private fund advisers above, the SEC also charged a registered investment adviser for failing to properly offset management fees charged to private equity funds it managed and for making misleading statements to investors in those funds about the fees and expenses it charged.
Almost a quarter of the 760 enforcement actions were brought against investment advisers and investment companies.