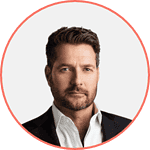 Written by Robert Quinn
Founder and CEO
Over the past two years, the SEC has surprised the market with a significantly large number of proposed rules. Chair Gary Gensler continues to push a robust agenda and timeline as evidenced by the Agency Rule List – Spring 2023, published by the Office of Information and Regulatory Affairs. Many of the proposed rules are designated for final action in October 2023 and April 2024.
This whitepaper has been written to help investment advisers in the United States and abroad understand the total current universe of potential regulatory change that might impact them as a registered investment adviser.
Click below for this comprehensive whitepaper: