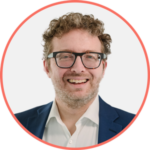 Written by Matt Raver
Managing Director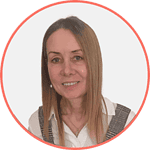 Written by Catherine Ruberry
Regulatory Policy and Development Manager
The FCA's Consultation Paper CP23/20, published on 25 September 2023, pushes forward the regulator's initiative to set minimum standards for diversity and inclusion within the financial services industry.
The FCA considers that greater levels of diversity and inclusion ("D&I") can improve outcomes, for example, by helping reduce groupthink, supporting healthy work cultures, unlocking diverse talent and supporting the competitiveness of the UK's financial services sector.
The paper cites various reports evidencing the need to improve diversity and inclusion. For example, just 19% of C-suite positions in banking, capital markets and payments are held by women. Furthermore, over 100 of the FTSE250 either have no ethnic minority representation on their boards or did not provide data.
The more prescriptive proposals focus on the largest financial firms. These are organisations with 251 employees or more. In addition, there are proposals to clarify and strengthen the FCA's expectations around non-financial misconduct, which will apply to all regulated firms.
The scope of the proposals is as follows:
Proposal
Application
Non-Financial Misconduct
All FCA regulated firms
Threshold Conditions
All FCA regulated firms
Data Reporting
All FCA regulated firms excluding Limited Scope SMCR firms – requirement to report number of employees annually

Firms with 251 or more employees have additional reporting requirements

Prescriptive requirements:

D&I Strategies
Data Disclosure
Setting Targets
Risk and Governance

Firms with 251 or more employees excluding Limited Scope SMCR firms

D&I Strategies also applies to banks, building societies and insurance companies
Proposals for all firms
All FCA regulated firms would be subject to three sets of proposals, relating to: non-financial misconduct; threshold conditions; and data reporting.
The Senior Managers and Certification Regime establishes standards of conduct for staff at FCA regulated firms. All staff (except ancillary staff) are subject to the Conduct Rules. In addition, staff that are classified as a Senior Manager or a 'Directory Person' (which includes individuals subject to the Certification Regime) are subject to fitness and propriety requirements.
Mis-conduct can be financial (i.e., specifically related to roles and responsibilities) or non-financial, which among other things may include bullying, sexual harassment and discrimination.
Currently, non-financial misconduct is a feature of the fitness and propriety regime, and there have been various examples of sanctions against individuals in this regard (see 'RQC View' for an example). It is not a feature of the Conduct Rules, except for banks. The FCA proposes to explicitly include non-financial misconduct within both the Conduct Rules and the fitness and propriety regime.
Regarding the Conduct Rules, the FCA proposes extending the regime to include serious instances of bullying, harassment and similar behaviour towards fellow employees. However, it will continue to be the case that the Conduct Rules will cover private or personal life.
Regarding the fitness and propriety regime, the FCA proposes to explain that bullying and similar misconduct in the workplace is relevant to the assessment, and similarly serious behaviour in a person's private or personal life is also relevant. This includes sexual or racially motivated offences.
The threshold conditions represent minimum standards for firms seeking to be regulated by the FCA, and on an ongoing basis.
The FCA proposes extending the guidance on the 'Suitability' Threshold Condition to include, for example, offences relating to a person or group's demographic characteristics (such as sexual or racially motivated offences) and tribunal or court findings that the firm, or someone connected with the firm (such as a director) has engaged in discriminatory practices.
The FCA proposed an annual return, submitted via RegData, for firms to declare the average number of employees.
Firms with 250 or fewer employees would then be exempt from the prescriptive diversity and inclusion requirements and the additional data reporting requirements.
Prescriptive Requirements
The FCA proposed adding a new chapter to the Senior Management Arrangements, Systems and Controls ("SYSC") sourcebook within the FCA Handbook.
SYSC 29 would cover D&I strategies, data disclosure, setting targets and risk and governance.
The FCA invites responses to the consultation by 18 December 2023, with a view to publishing final rules in 2024. There would then be a 12 month window for firms to implement the changes.
RQC View
If adopted, the proposals in the Consultation Paper will add new elements to the Senior Managers and Certification Regime.
The role of 'Non-financial misconduct' in the context of fitness and propriety assessments or determining breaches of conduct rules, has to a large degree been determined by enforcement action that is made public by the FCA.
Recent cases include that of Jon Frensham (2021) who was found not to be fit and proper after being convicted of sexual grooming offences. In that case, the FCA contended that in order to maintain public confidence in the financial services industry, the FCA and the public are entitled to expect that approved persons are individuals with integrity and good reputation, and this includes behaviour 'out of the office'.
However, it is difficult to ascertain behaviour that does not constitute a fitness and propriety or a conduct rules issue. Oftentimes, these issues will be assessed by the FCA in the course of an approved person application process. As compliance consultants, we often see approved persons forms where there has been an 'issue' that has either prevented or not prevented the individual from being successfully approved. However, the salient 'facts of the case' are not in the public domain.
Therefore, setting guidelines for when non-financial misconduct may create an issue is a welcome development.
Firms should also consider the impact of the extended meaning of 'misconduct' regarding the Conduct Rules. Arguably this increases regulatory obligations for more junior staff who are subject to the conduct rules but not the fitness and propriety requirements. Conduct Rule breaches must be reported to the FCA and can sometimes be disclosed to potential future employers. Hence this change may require additional cultural shifts within an organisation including ensuring staff understand the changed landscape.
You may be interested in our CPD-certified online SMCR courses.