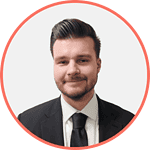 Written by David Bryant
Compliance Analyst
While standard practice in the private funds industry for some time, the recently adopted Private Fund Adviser rules now require all Registered Investment Advisers to document in writing the annual review of their compliance policies and procedures, along with the program's effectiveness in terms of implementation.
The objective of this amendment to the compliance rule is to make the adviser reflect on its compliance program, note deficiencies, and make changes as necessary while showing the SEC that the firm is regularly reviewing the adequacy of its compliance program. The SEC also believes such written documents will aid clients and investors in performing due diligence.
The amended rule does not specify exact elements that advisers are required to include in their annual review. Instead, the written documentation requirement is intended to be flexible, allowing advisers to continue to use the review procedures they have historically found to be most effective.
In preparing your annual review, consider your firm's structural and business updates, key staff changes, new clients, new strategies, and, as always, SEC rule changes and examination priorities and how those are each relevant to your firm's business. When determining testing areas, look to your most recent compliance policies, procedures and controls, paying attention to areas where breaches occurred both during the current review period and prior year's review.
With this heightened scrutiny, it may be a good time for managers to evaluate their annual review process for adequacy. If you haven't had an SEC mock audit in the past two years, perhaps consider engaging an independent provider such as RQC Group or another trusted compliance adviser to assist in 2023's review.
Click for more on our SEC Compliance services.